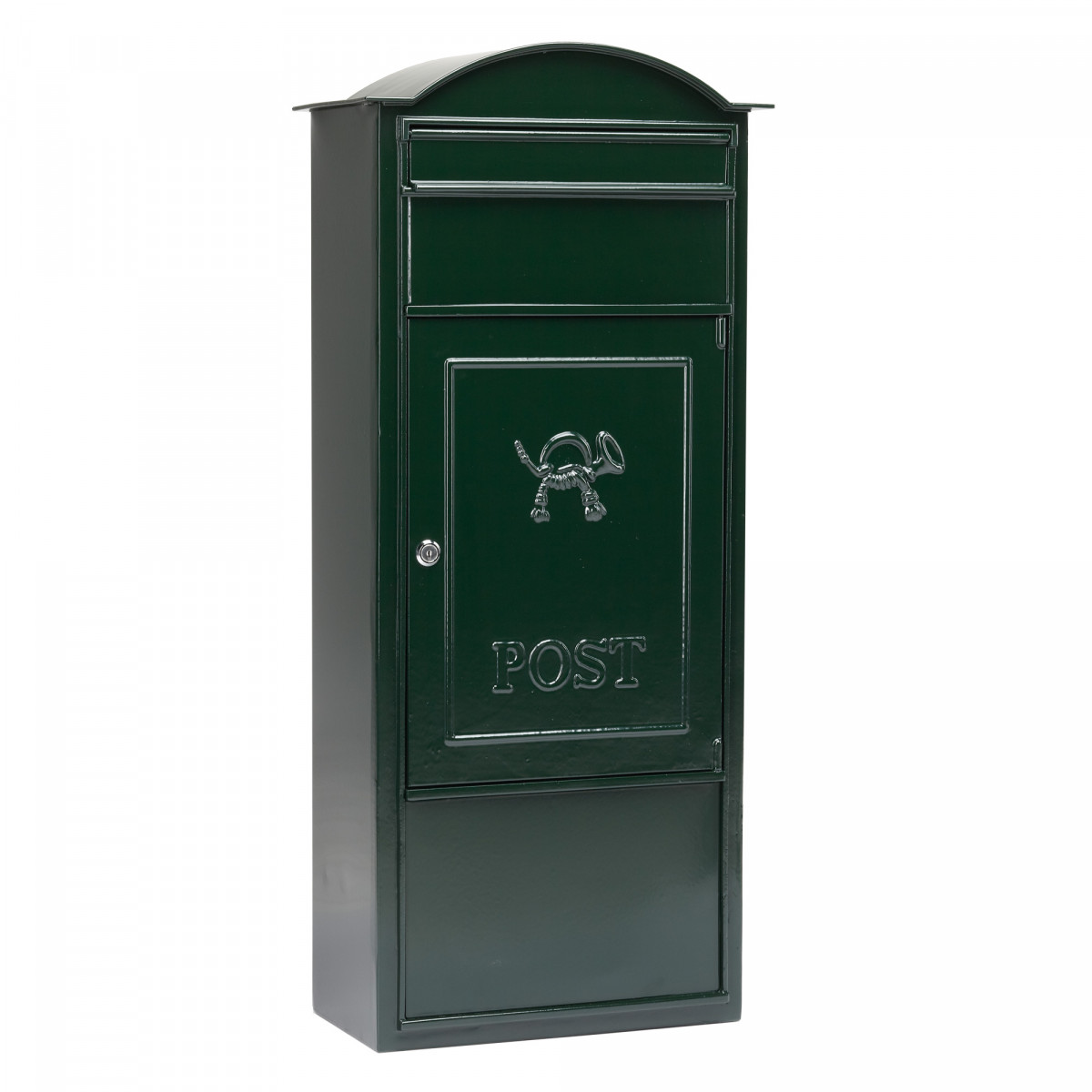 Pillar box B24
Large capacity pillar post box. Beautiful high quality free standing post box. This stand alone post box features a front opening door and comes supplied with 2 keys. Made of high-quality aluminum covered with a green, black or anthracite powdercoated weather resistant finish. Flap to the front. Traditional mail horn on the front. Perfect for domestic or commercial use.
H: 98 cm x W: 43 cm x L: 22 cm
Specs
Extra information
" Kolombrievenbus met extra grote inhoud. Inwerp 31 x 4\n5 cm. Heeft een klepje aan de bovenkant. 4 gaten aan de onderkant voor montage: 14 diep x 32 breed cm. "