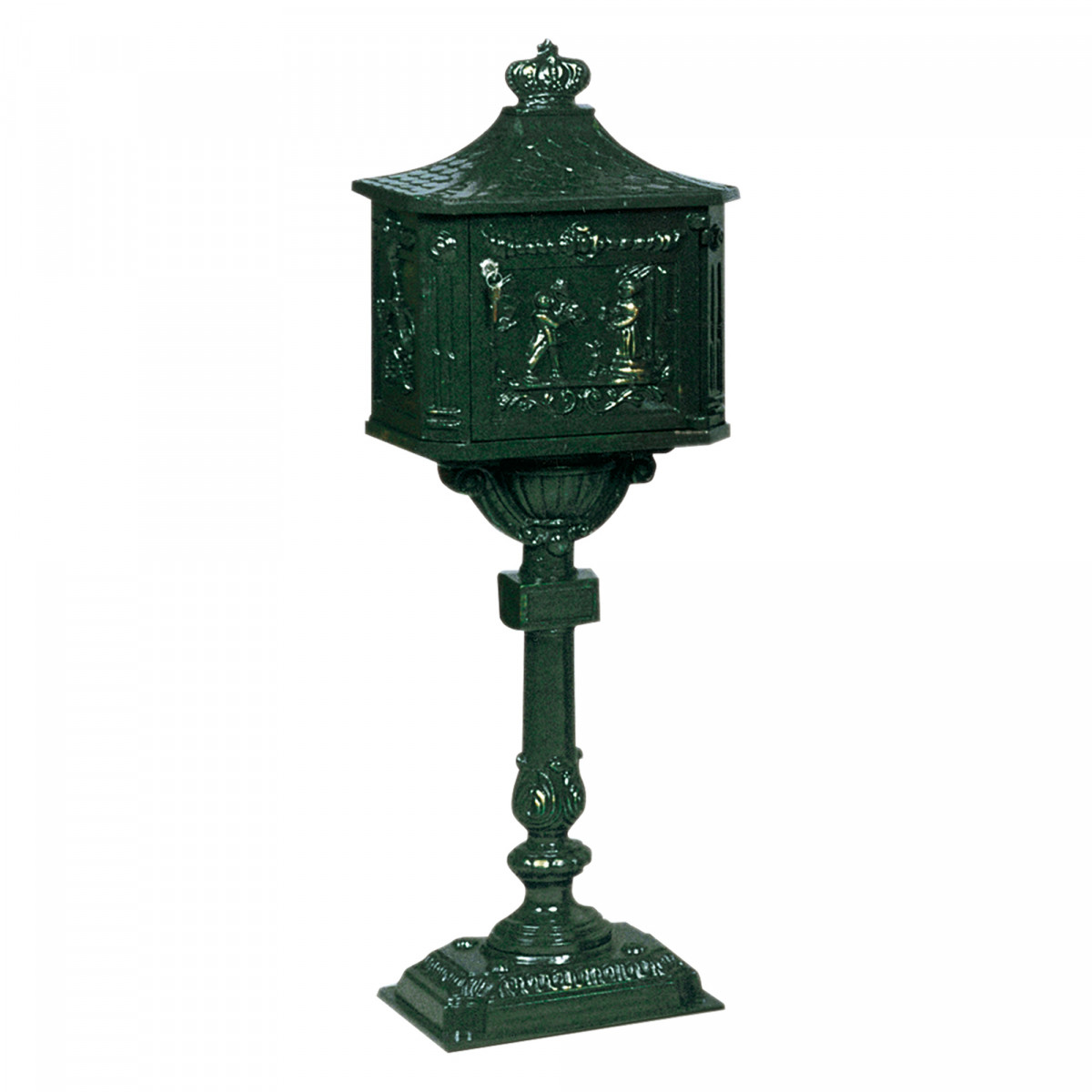 Post box B2A
Beautiful free standing post box. This post box has been designed to stand alone, but can be secured to the ground. This post box features a front opening door and comes supplied with 2 keys. Made of high-quality aluminum covered with a green, black or anthracite powdercoated weather resistant finish. Flap to the front. Traditional mail horn on the front. Perfect for domestic or commercial use.
H: 112 cm x W: 40 cm x L: 28 cm
Specs
Extra information
"Inwerp: 26 x 3\n5 cm"