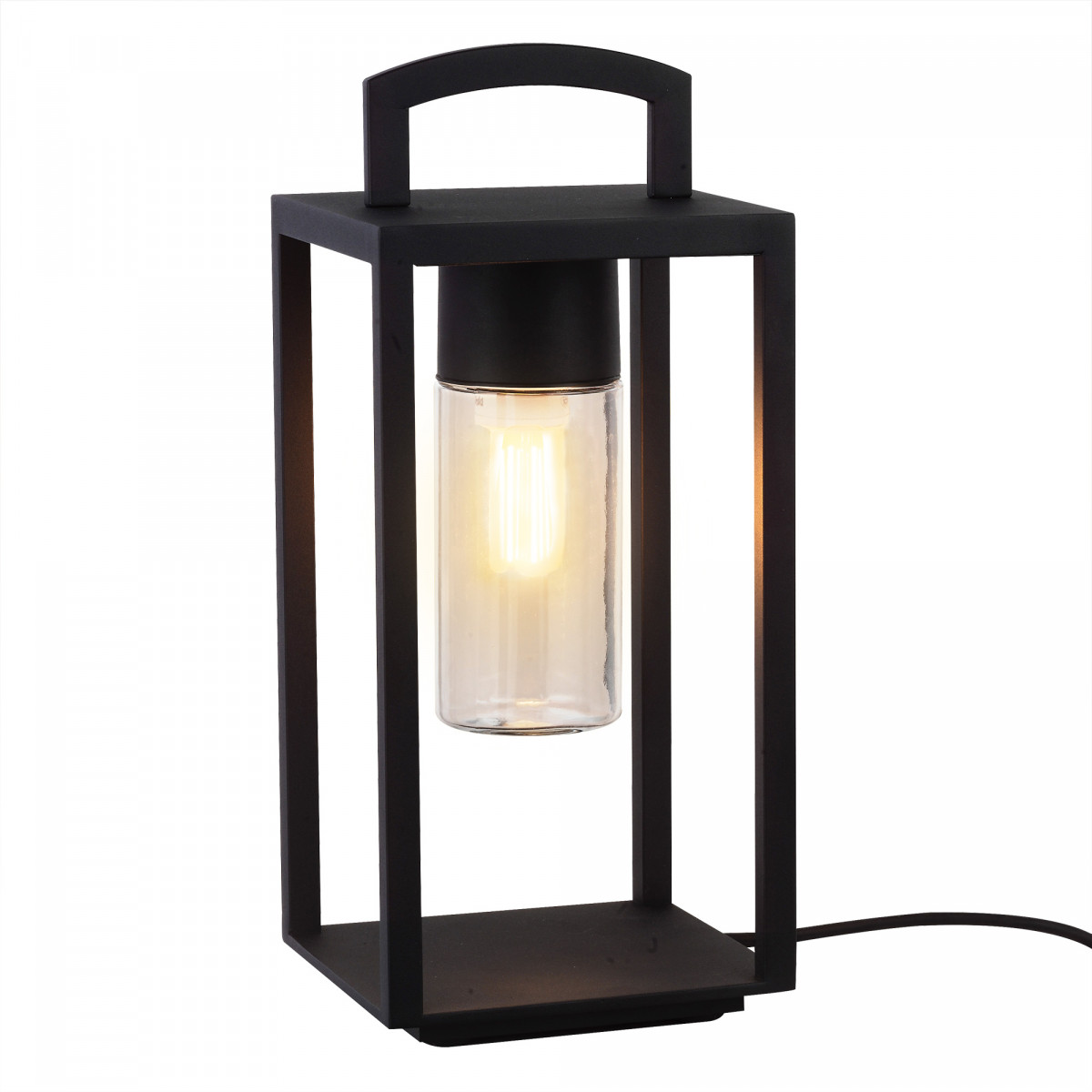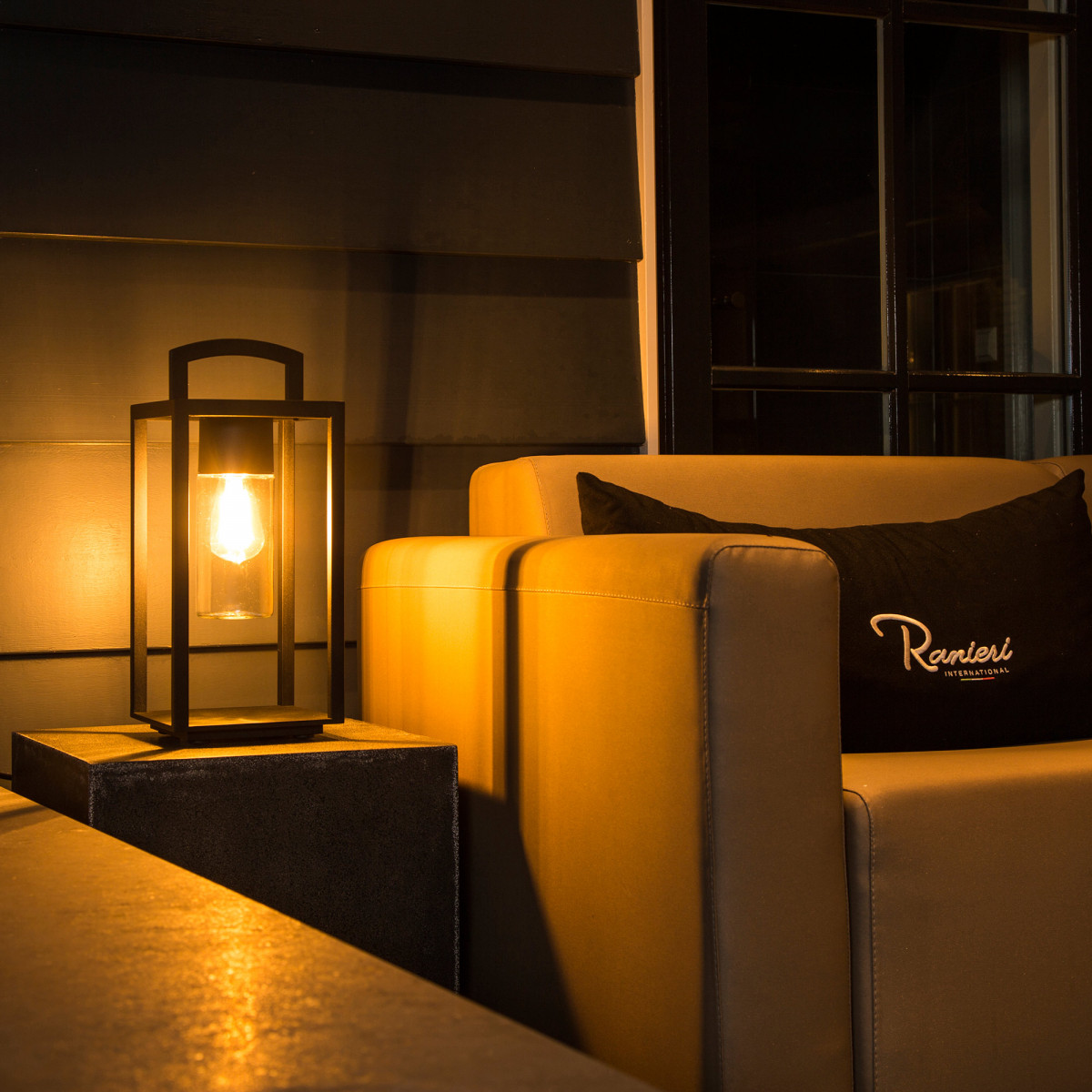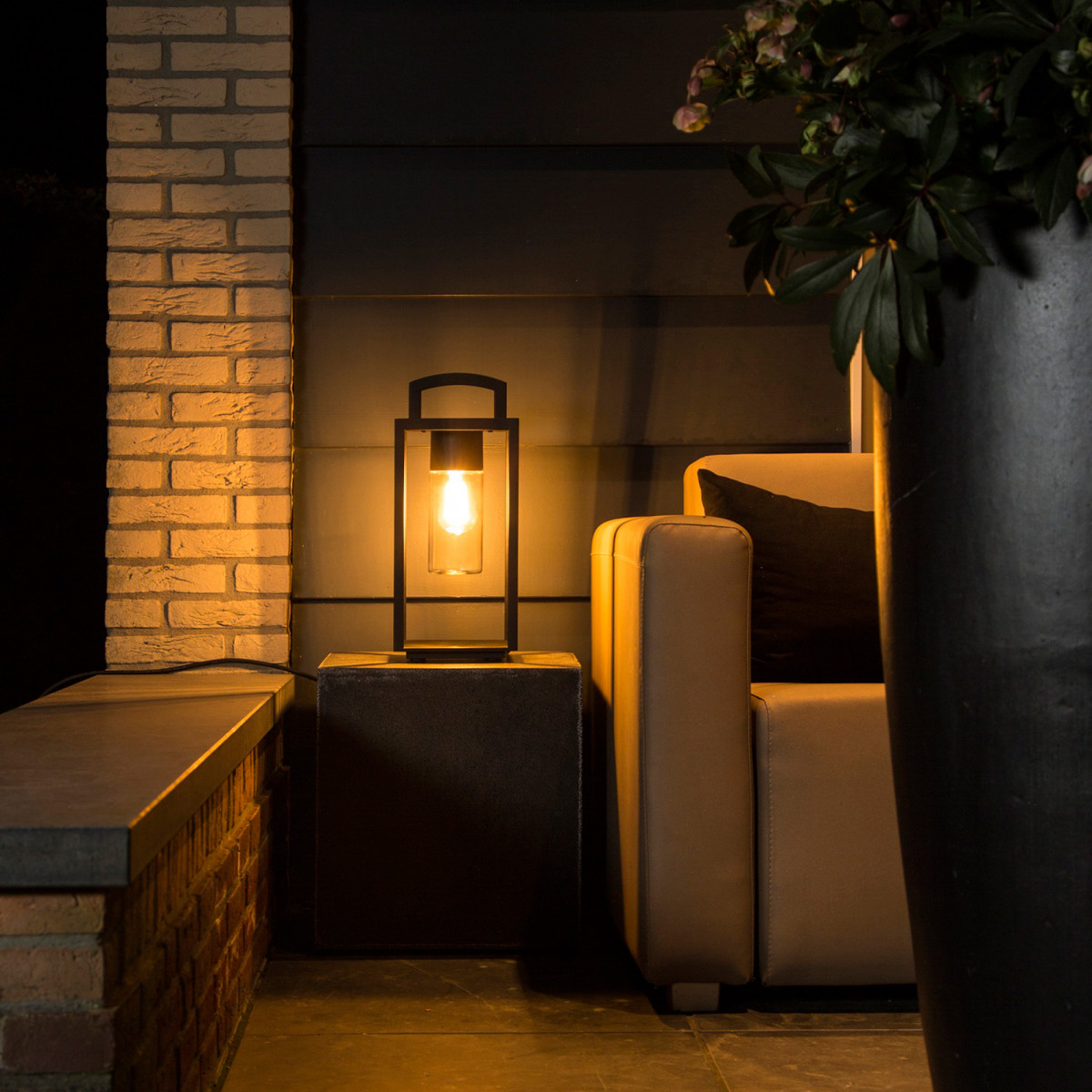 Lantern Lounge
Modern exterior lighting. The Lounge lantern is a stylish classic lantern manufactured of stainless steel with a black finish. The E27 fitting is suitable for LED or energy-saving lamps. 3 Meter cable and plug included. Light bulb not included. Bring inside in harsh and very wet conditions.
H: 45 cm x W: 20 cm x L: 20 cm
Black
Made of Stainless Steel
Including light source: NO
Specs
Energy Label
Depends on the light source
Extra information
Included: 3m cable and plug.
Light intensity (lm)
Depends on the light source
Type
Normal,Energy Saver or LED