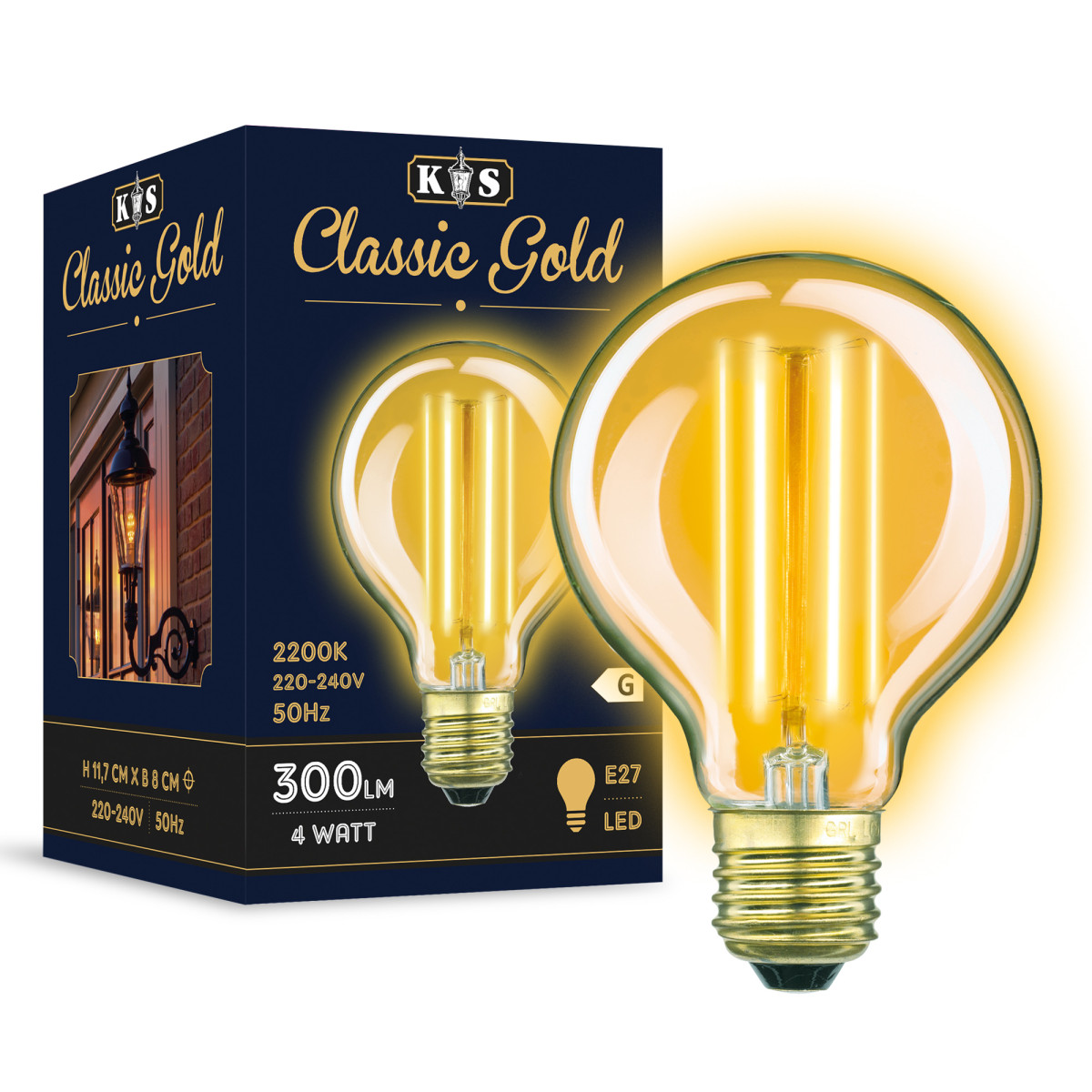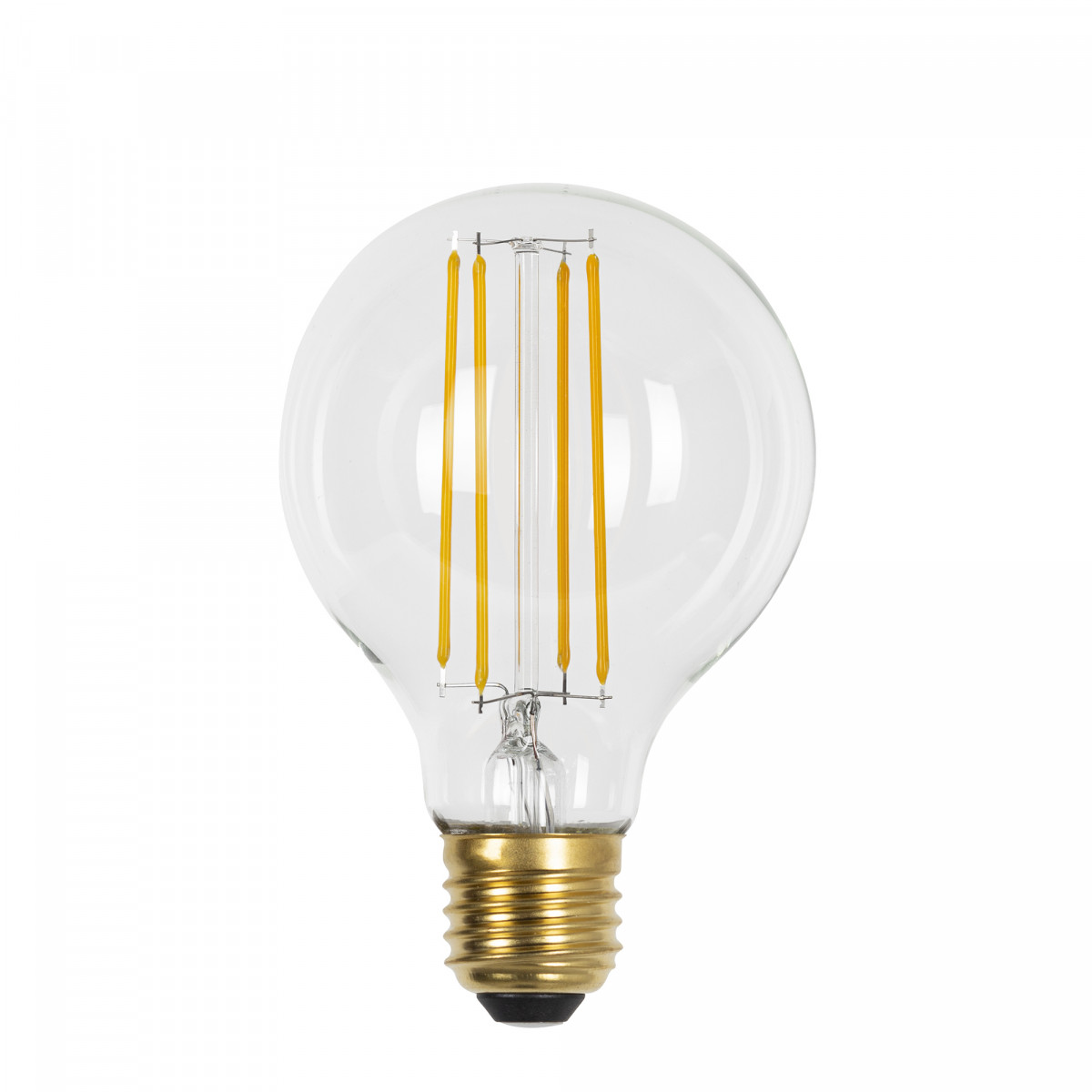 Classic Gold LED 4W Globe
KS Light sources in LED. LED is the lighting of the future and tare the most energy-efficient form of lighting. Light sources with a long life. Very sustainable. The Classic Gold bulb E27 4W, is a clear filament led lamp. The lamp produces a pleasant warm white light 2200K. For general, accent and decorative lighting. Color Rendering Index (CRI) 90, excellent color rendering. Replace the traditional incandescent bulb while maintaining the nostalgic shape and look. Perfect for use in KS historic designer lights. Maximum light output is 4 Watt. 100% Dimmable. This light bulb has linear LEDs that imitate the look of thin filament wire in antique-style bulbs.
H: 11.50cm x W: 8 cm x L: 8 cm
Classic Gold LED 4W Globe
Specs
Extra information
"4W LED\n 300 lumen\n 2200 Kelvin en dimbaar."
Life light source (in hours)
15.000