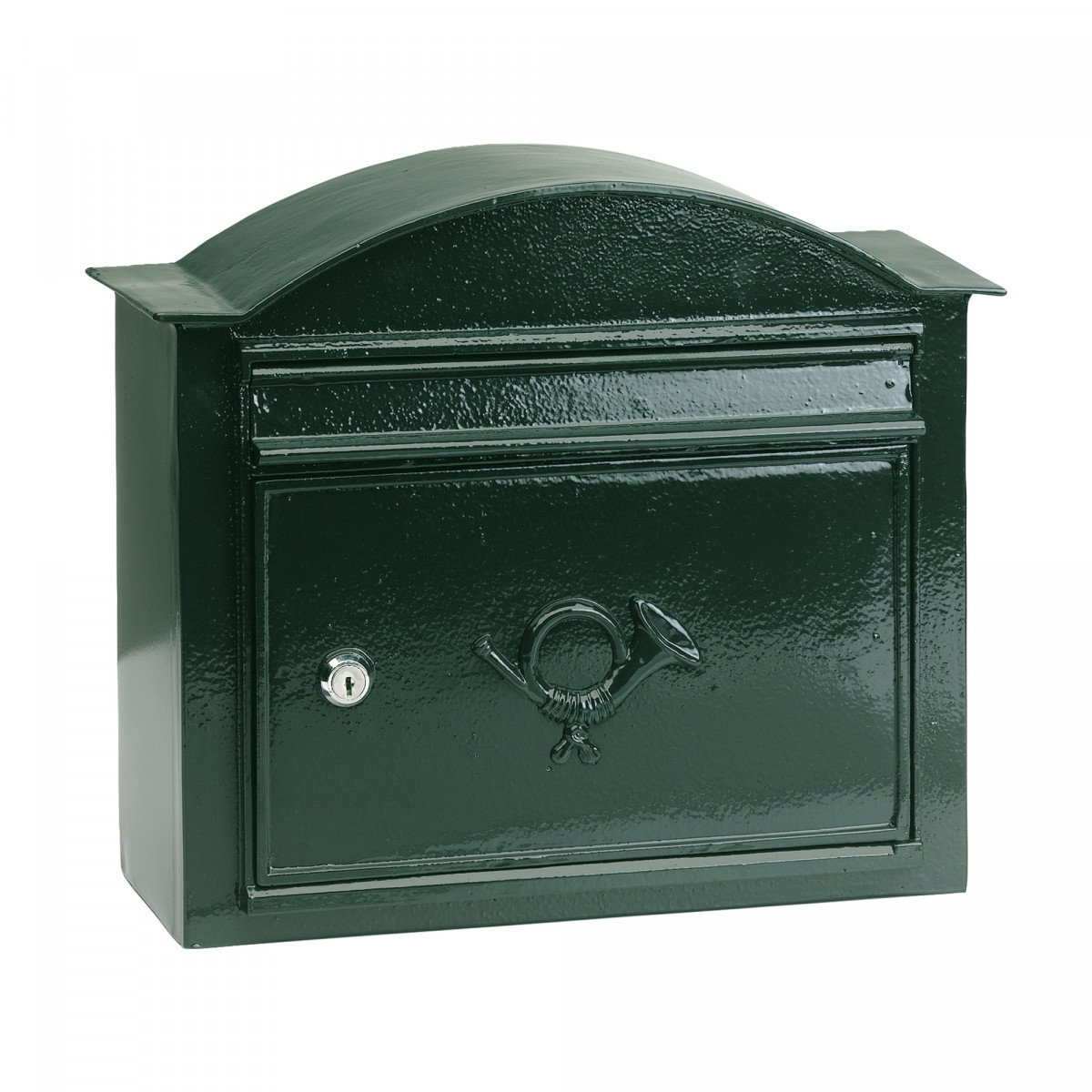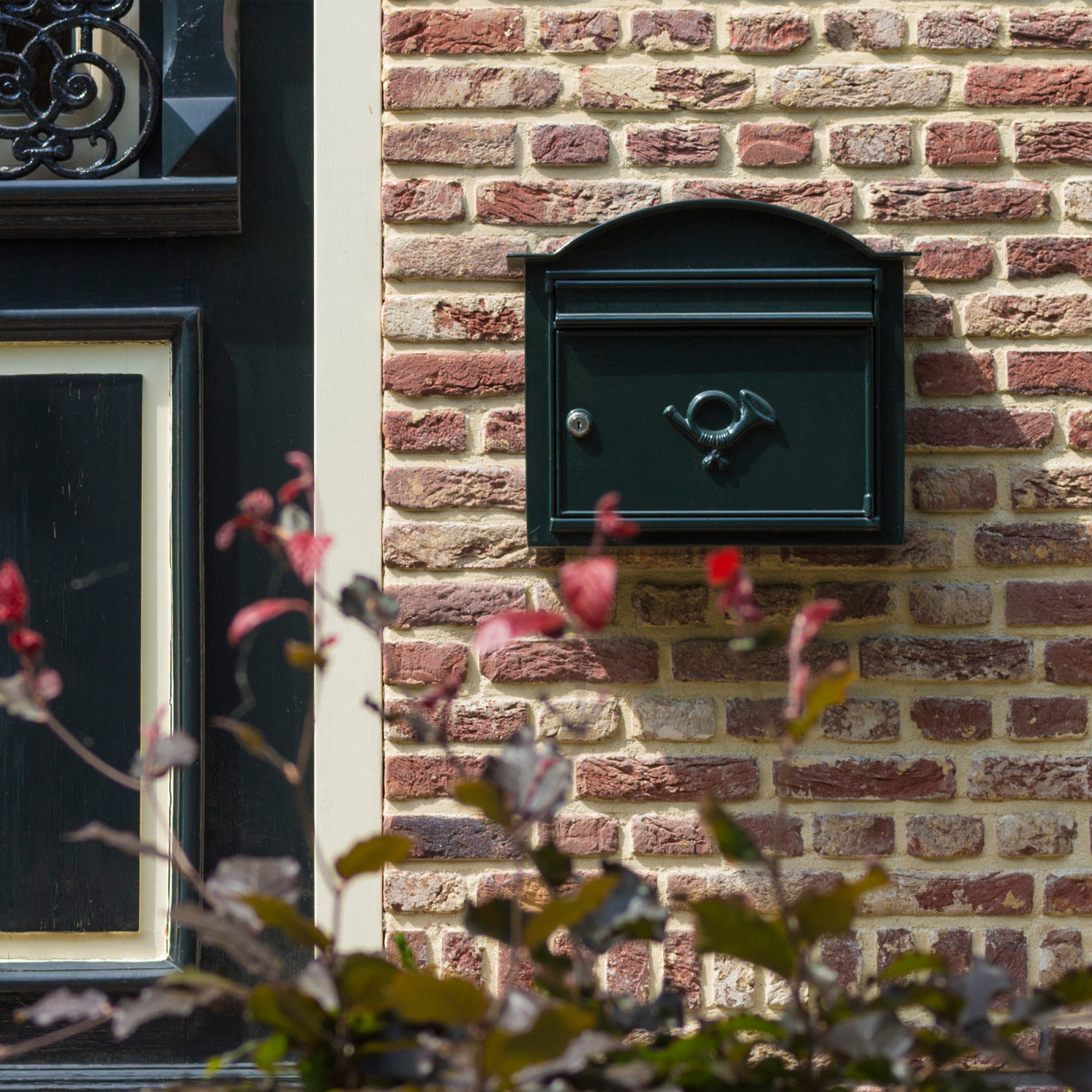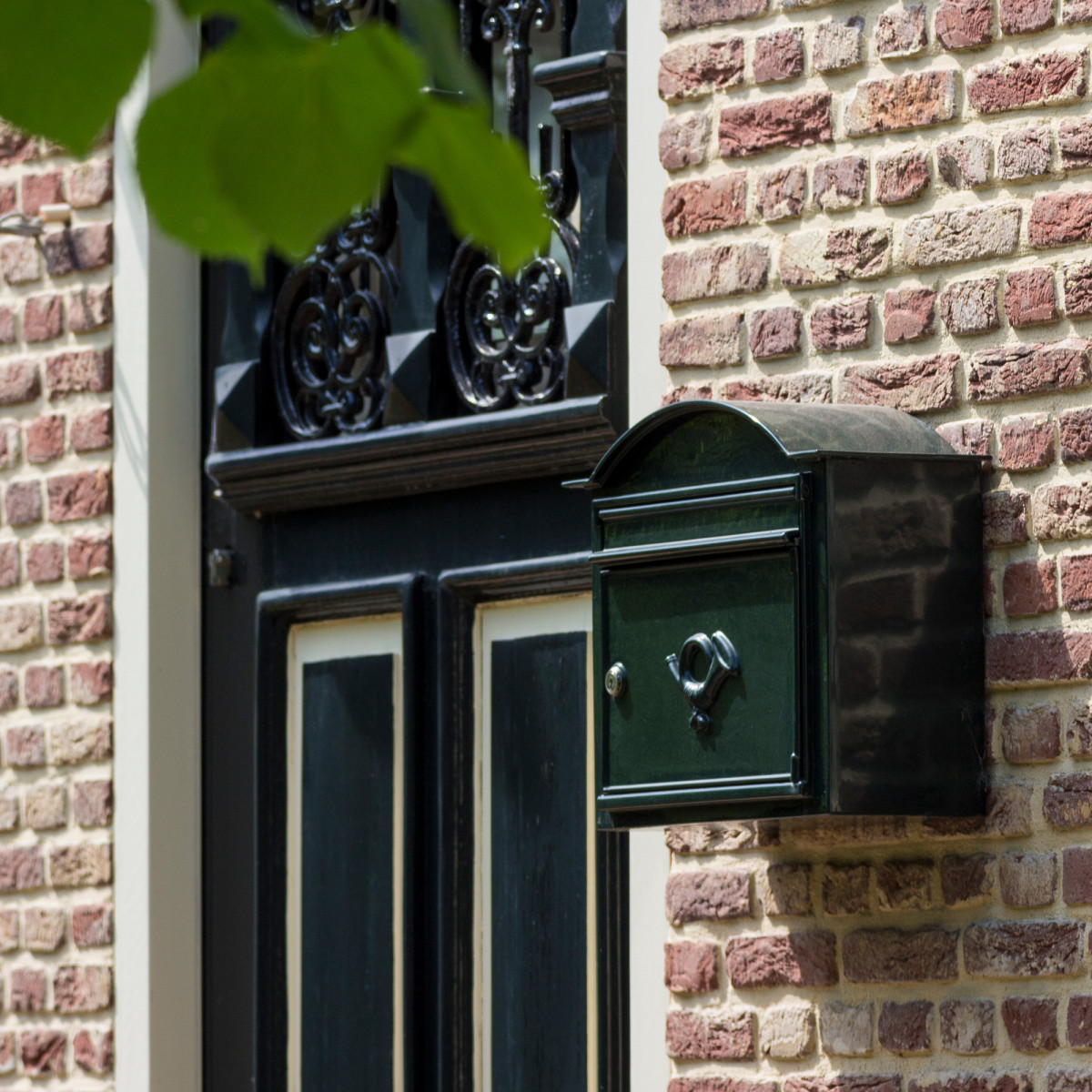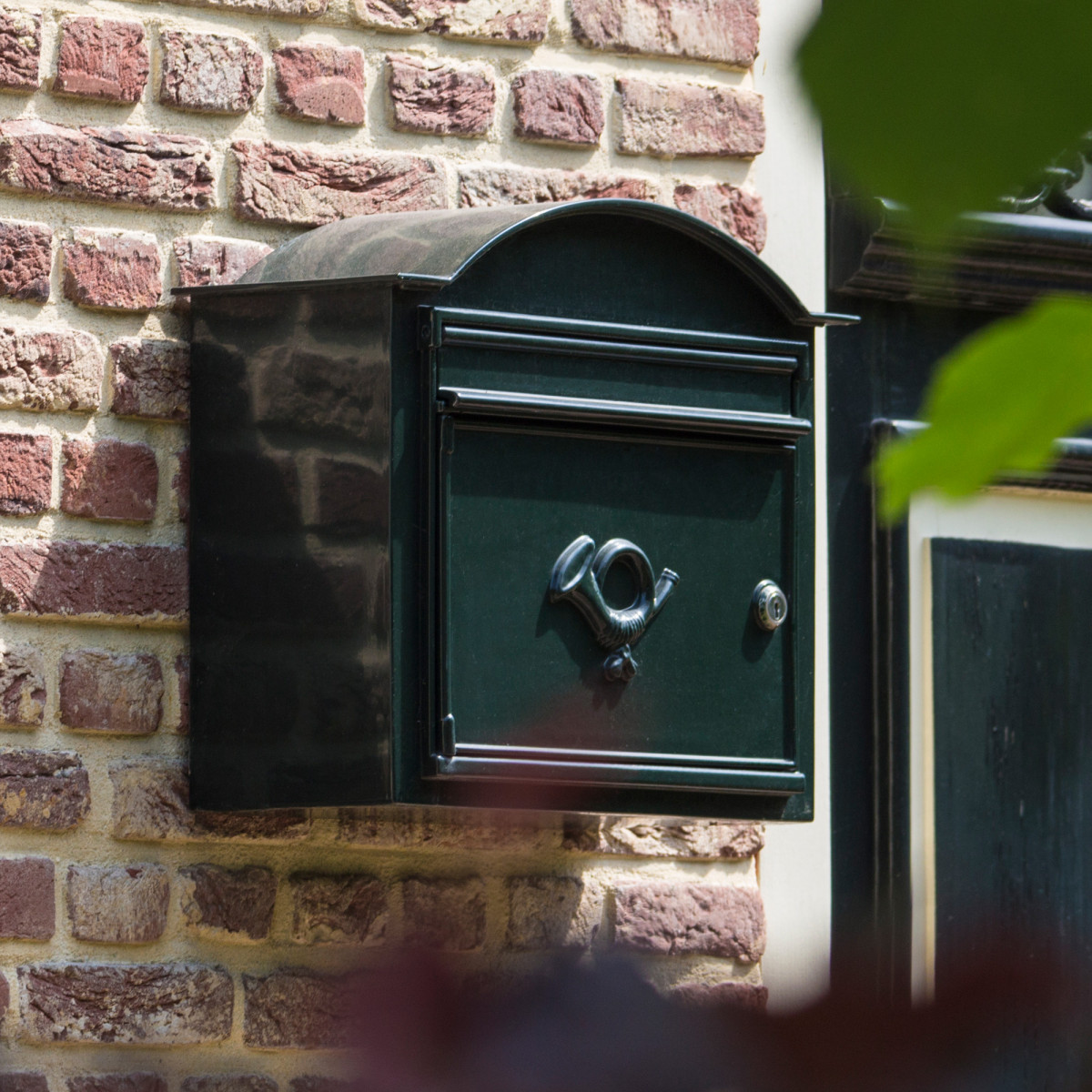 Post box B13
Post box B13. Each mailbox is complete with a lock and 2 keys. On the front of this mailbox a traditional mail horn. Suitable for wall mounting. Flap to front and front opening door. Powder coated. Perfect for domestic or commercial use.
H: 35 cm x W: 42 cm x L: 17 cm
Specs
Extra information
"Inwerp: 31 x 3 cm. 2 gaten aan de achterkant afstand ca. 25\n5 cm"