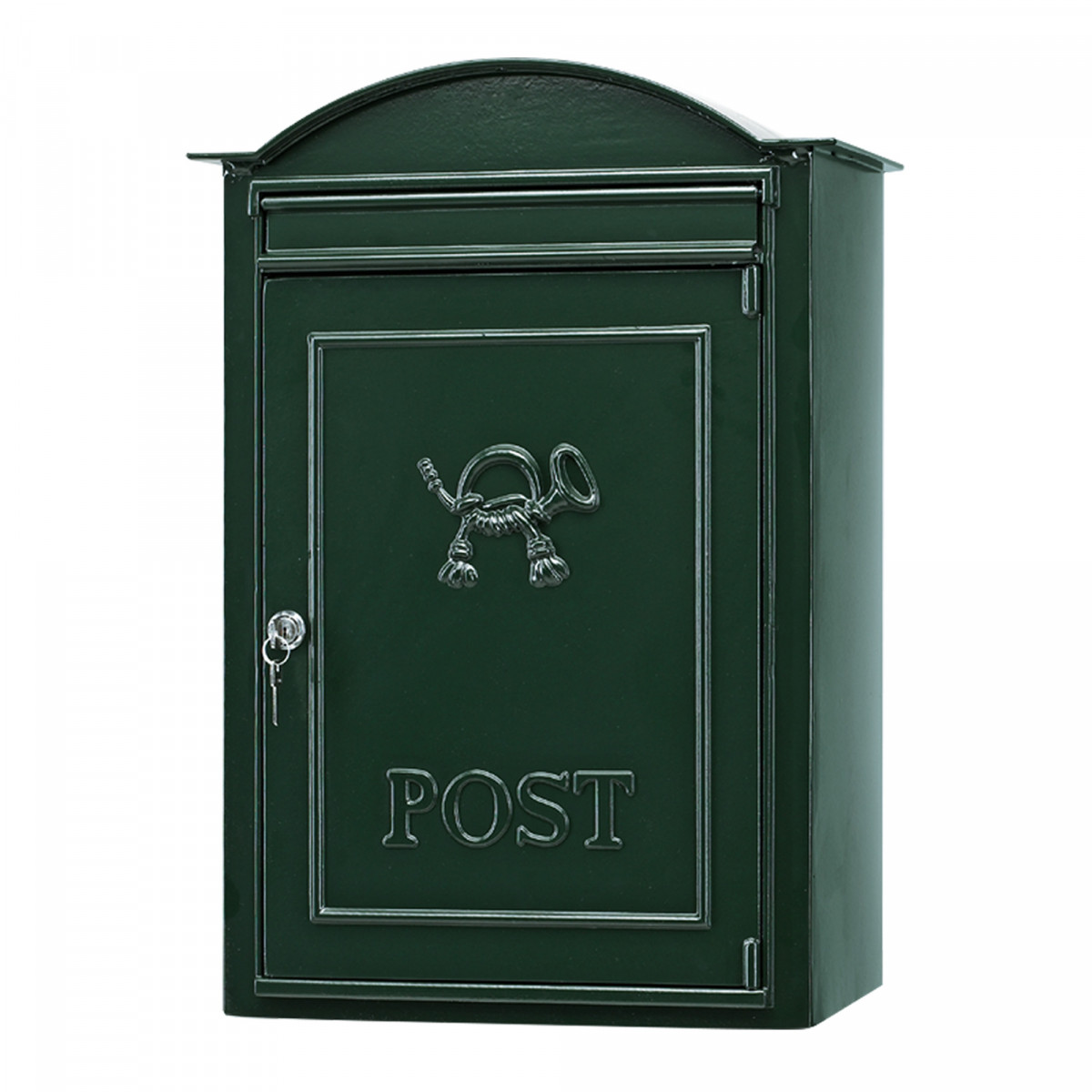 Post box B20
Large capacity post box B20. Each mailbox is complete with a lock and 2 keys. Traditional mail horn on the front. Suitable for wall mounting. Flap to front. Powder coated. Perfect for domestic or commercial use.
H: 60 cm x W: 43 cm x L: 22 cm
Specs
Extra information
"Muurbrievenbus met extra grote inhoud. Inwerp 31 x 3\n5 cm. Schroefgat 9 cm onderlinge afstand 24\n8 cm. Hoogte tot aan dakje is 54 cm."