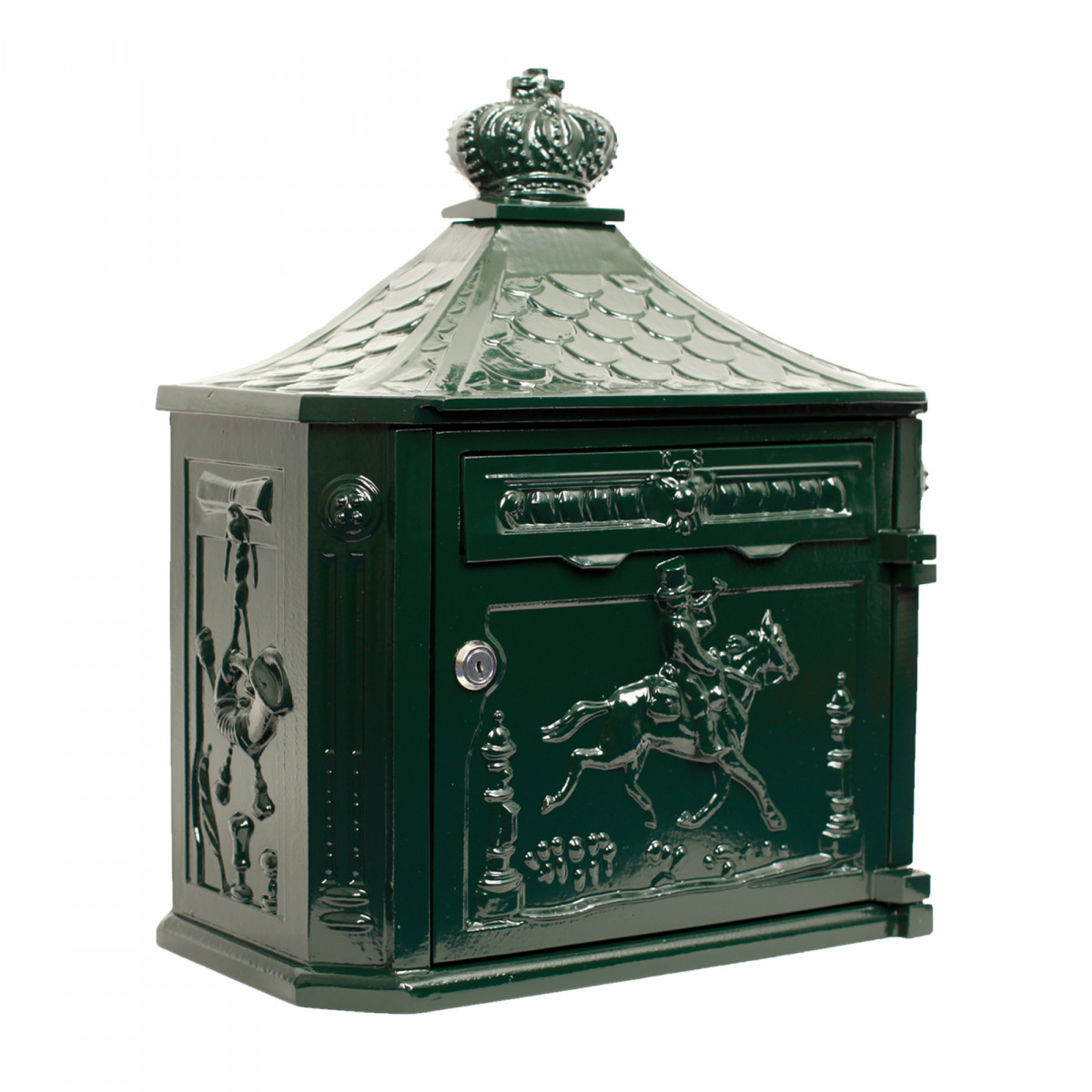 Post box B4
Classic wall mounted post box with a horse and rider design. This post box features a front opening door and comes supplied with 2 keys. Made of high-quality aluminum covered with a green, black or anthracite powdercoated weather resistant finish.
H: 50 cm x W: 41 cm x L: 20 cm
Specs
Extra information
"Inwerp: 27\n4 cm. Brievenbus klep gaat naar buiten open. Afstand gaten hart - hart 22\n5 cm. Vanaf onderzijde gemeten op hoogte 21 cm. "